Retiree Badges
Current PBCFR employees who retire receive a "Retired" badge and badge
holder. Some retirees have asked if they could get a Retired badge and
holder. While PBCFR can not purchase them for previously retired personnel,
they have provided a means in which retirees can order them direct from East
Coast Fire. There would need to be a minimum order of 25 badges.
Attached is what the badges and holders look like and the associated costs -
we would probably need to add $5 to each badge to cover shipping to you. I
feel they are pretty expensive but maybe some of you really want one
anyways.
Please email me only if you are interested, and if we get a total order of 25 people we can
make an order.
Vicki Sheppard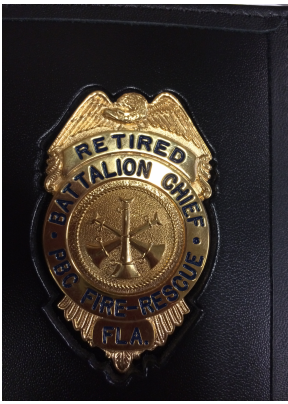 We will use the attached order form to collect sizes and money to print our first batch of shirts. The artwork is outstanding and we have chose to use white as our shirt color as the design really stands out nicely. We have also chosen to use SPF performance shirts instead of the cotton T shirt - this is a much more breathable fabric and offers an added health benefit of sun protection (which is important regardless of where you live). We are glad to have Jason Cohen (PBCFR Firefighter) from O SeaD (
http://catcho-sea-d.com) be printing our shirts as he provides the highest quality printing in the area.
We will take orders for 2-3 weeks and place our order around 11/14, with shirts to be finished and ready for deliver to you around 11/30.
Thanks for your patience as this has been a long process but the end result is outstanding!
Please contact vicki sheppard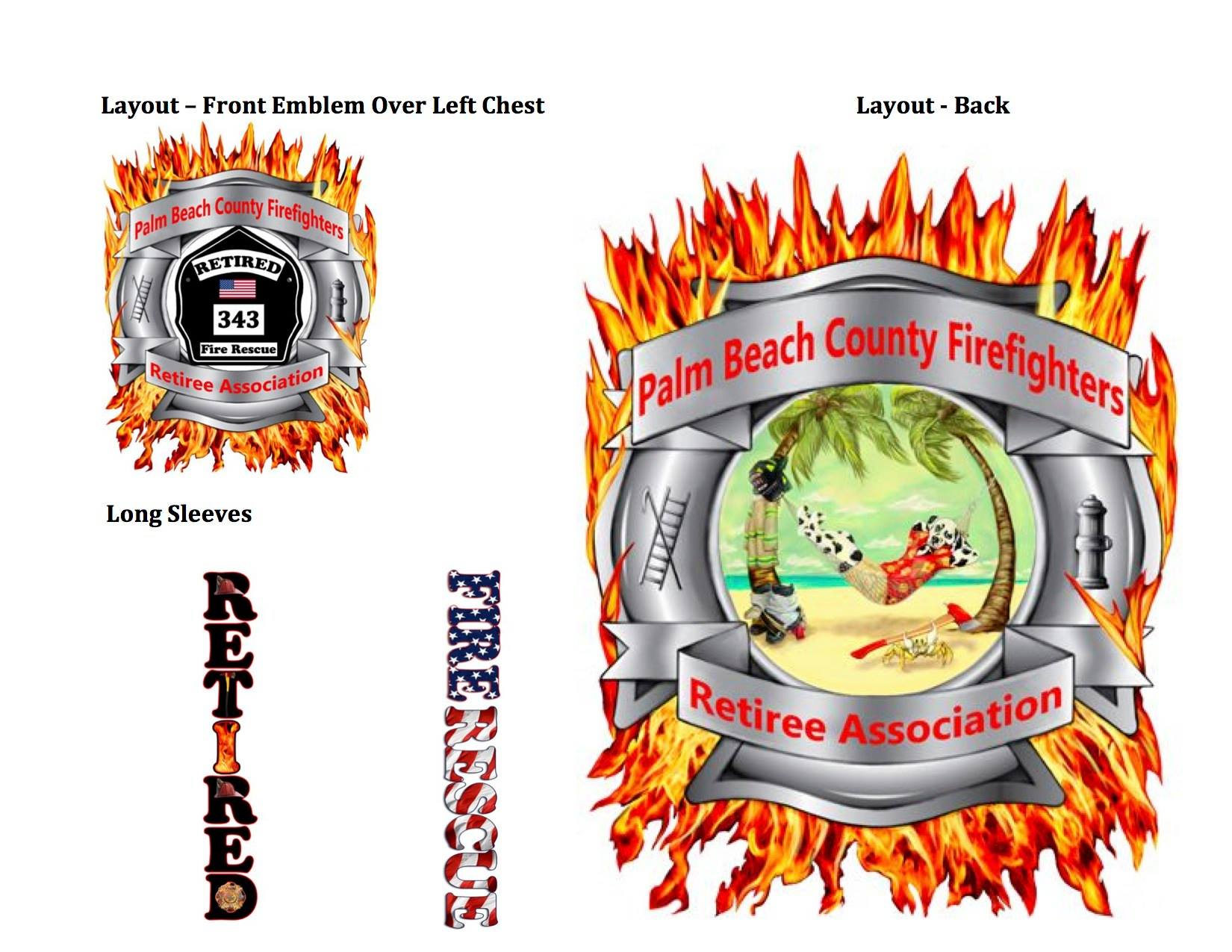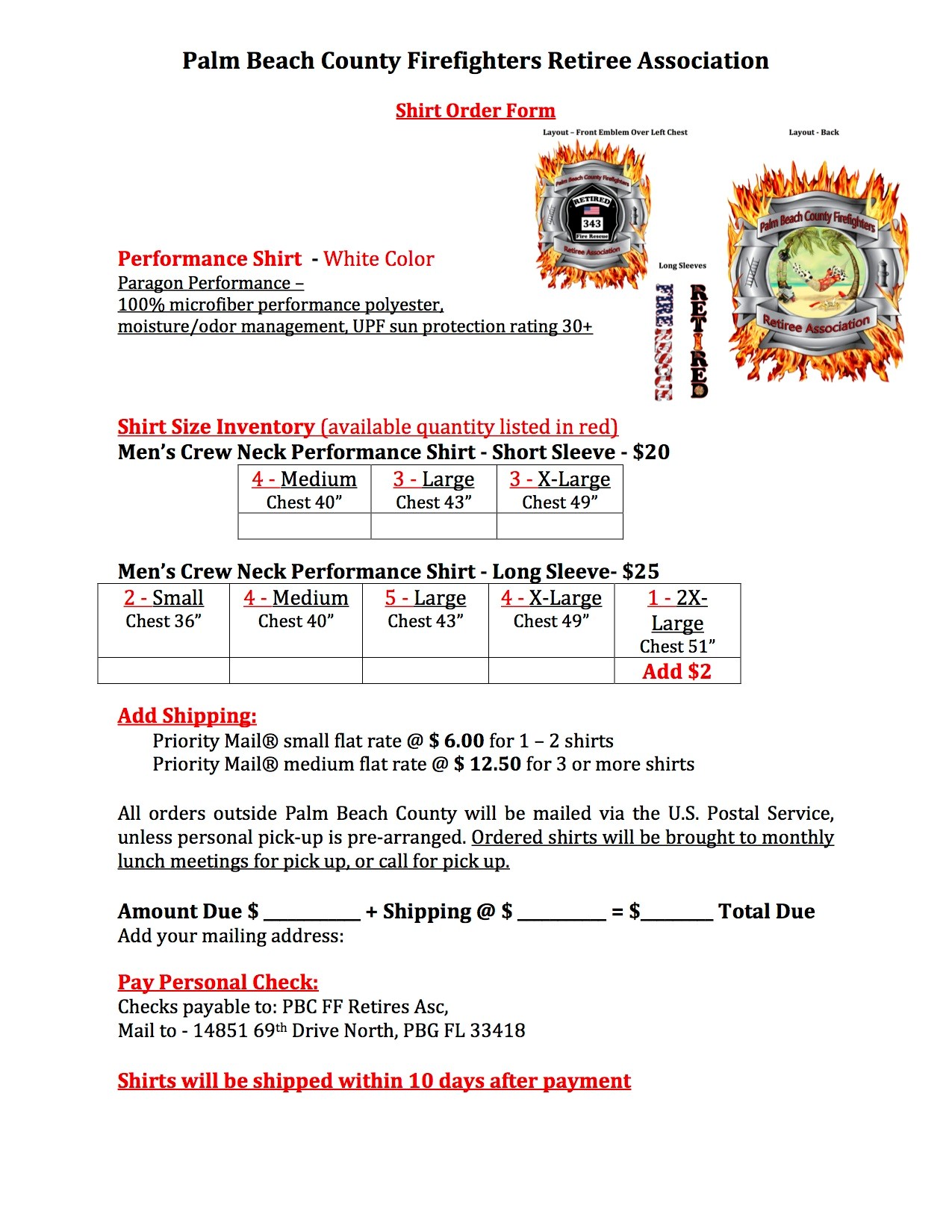 Tee Shirt Quanites Left
Short Sleeve ($20):
4 - M
2 - L
2 - XL
Long Sleeve ($25):
2 - S
4 - M
5 - L
3 - XL
1 - 2XL ($27)