We will use the attached order form to collect sizes and money to print our first batch of shirts. The artwork is outstanding and we have chose to use white as our shirt color as the design really stands out nicely. We have also chosen to use SPF performance shirts instead of the cotton T shirt - this is a much more breathable fabric and offers an added health benefit of sun protection (which is important regardless of where you live). We are glad to have Jason Cohen (PBCFR Firefighter) from O SeaD (
http://catcho-sea-d.com) be printing our shirts as he provides the highest quality printing in the area.
We will take orders for 2-3 weeks and place our order around 11/14, with shirts to be finished and ready for deliver to you around 11/30.
Thanks for your patience as this has been a long process but the end result is outstanding!
Please contact vicki sheppard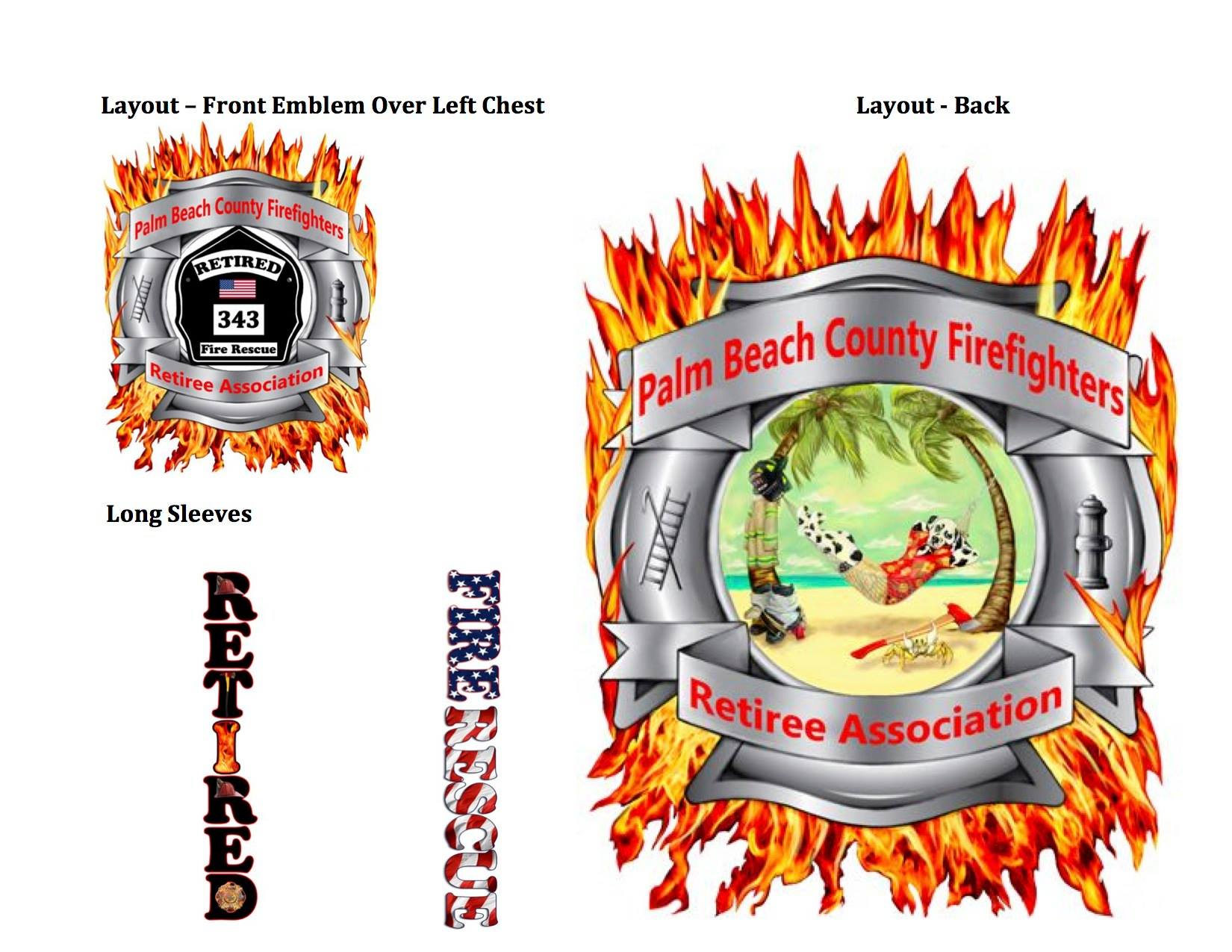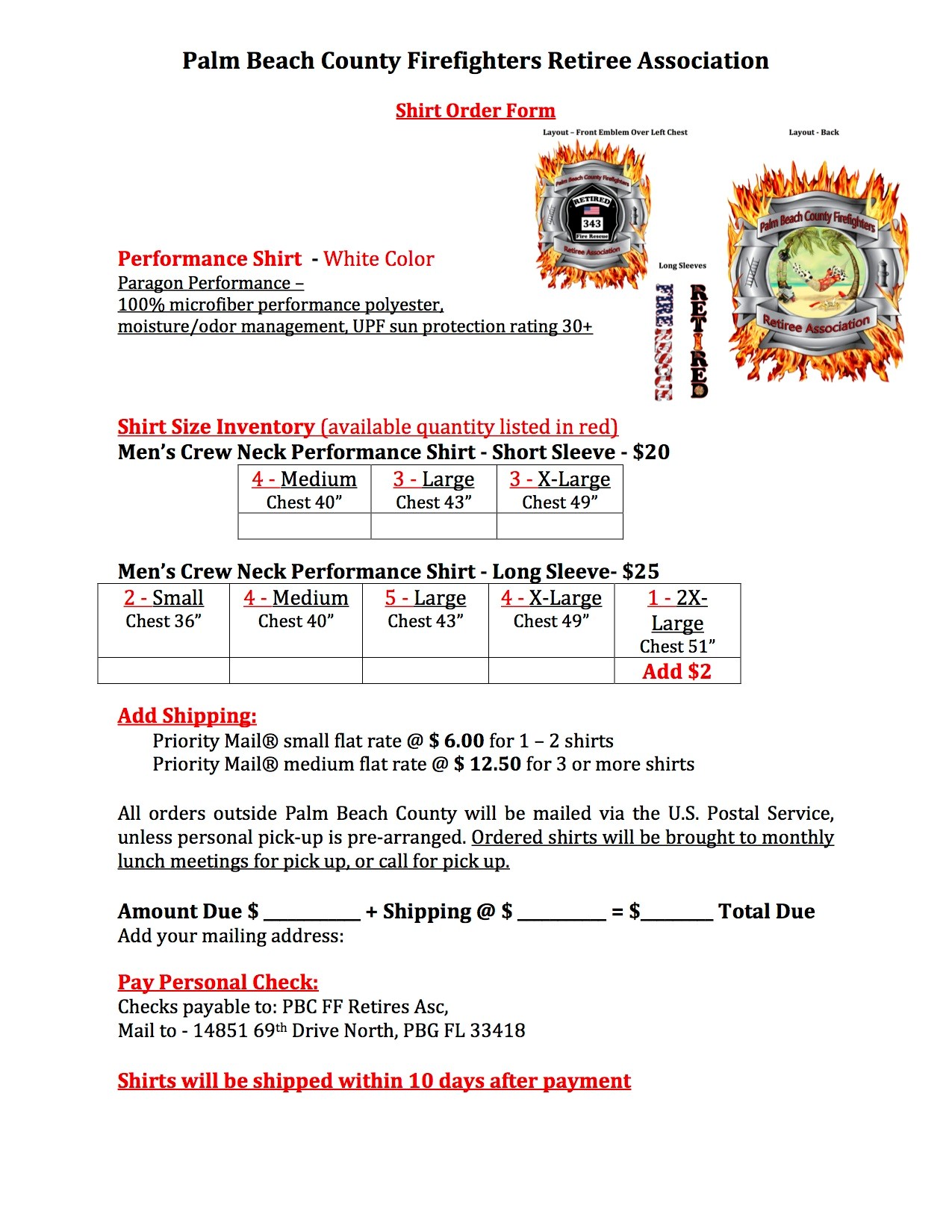 Tee Shirt Quanites Left as of 10/18/2015
New Design – Performance Shirts Short Sleeve M (4) $20
Short Sleeve L (3) $20
Short Sleeve XL (3) $20
Long Sleeve S (2) $25
Long Sleeve M (4) $25
Long Sleeve L (3) $25
Long Sleeve XL (2) $25